"Richmond Residential Security" by Carl Patow. The artwork was part of 1708Gallery's InLight annual evening art event, 
November 12 to 15, 2020. 
The installation was located at 401 W Broad Street, Richmond, VA,

at Moore's Auto Body Shop, an historic African American enterprise listed
on the National Register of History Sites.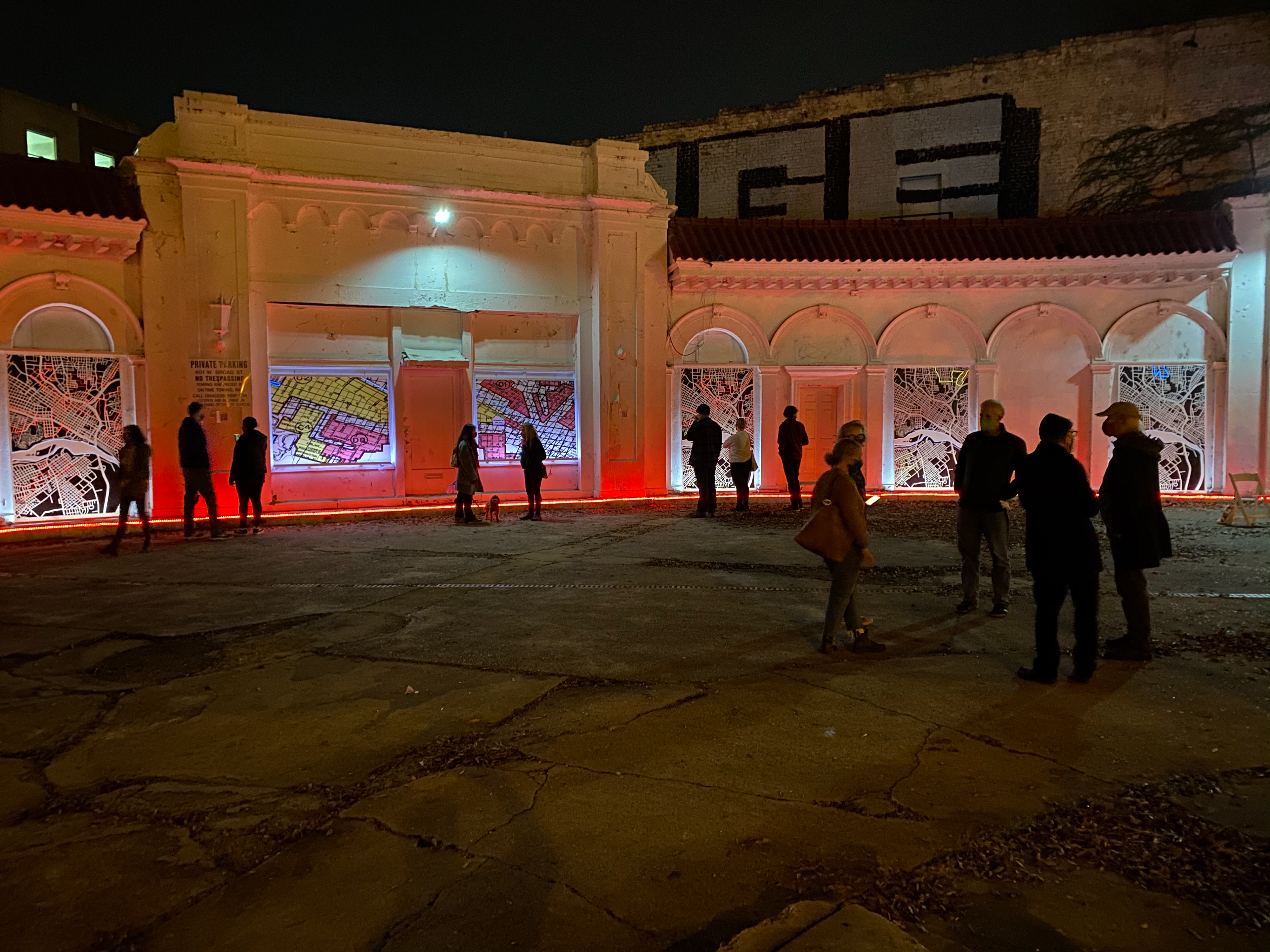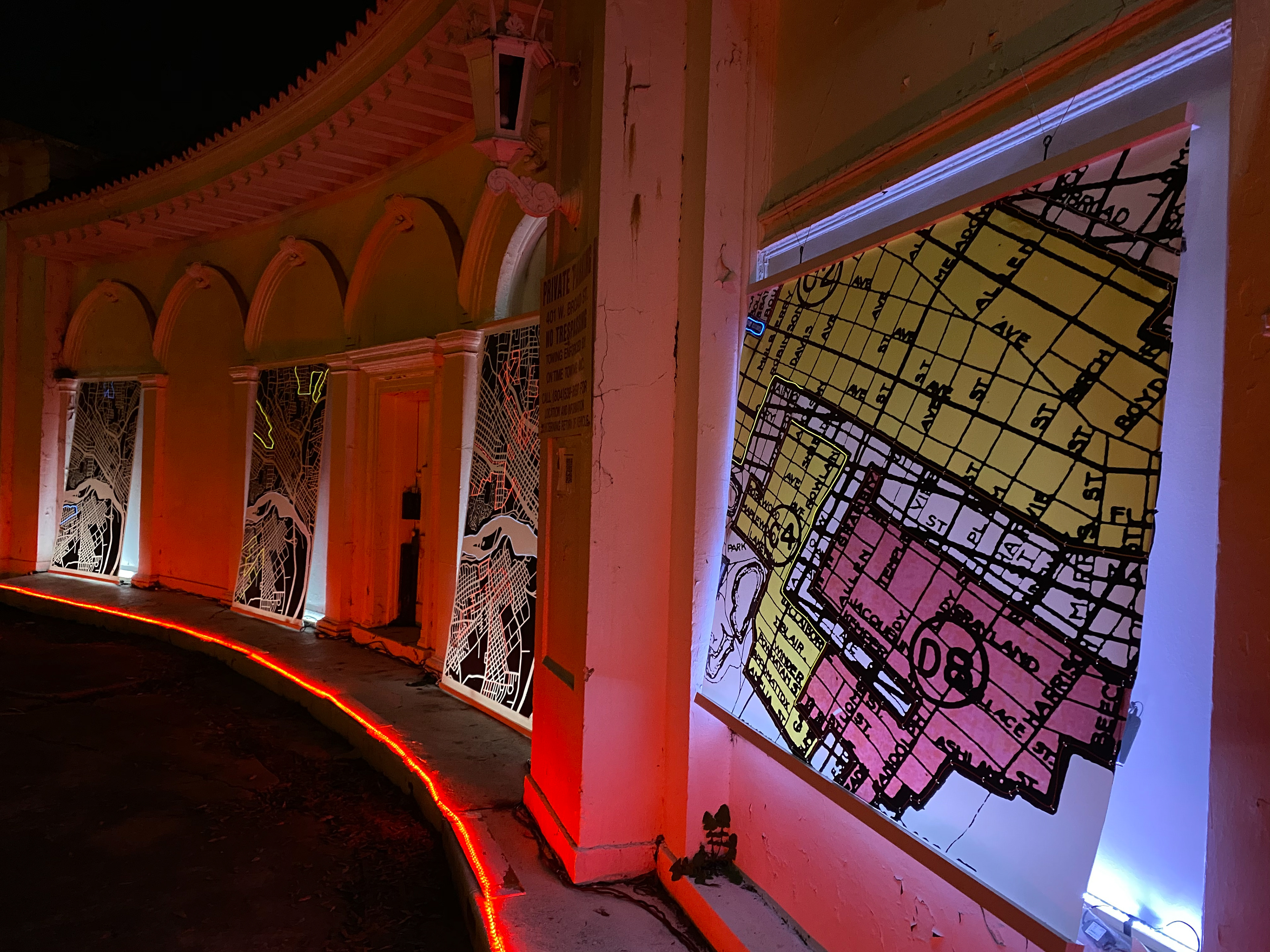 During the entire run of the exhibition, the artist engaged with viewers
in conversations about the origins of redlining,

the effect on Richmond's urban environment,

and about the future of the city.

After a century of depleted resources to the urban core,

how can we recreate a vibrant city center?
"Richmond Residential Security", is a set of 8 illuminated maps
based on a similarly named map from 1923.
The 8 maps are suspended beneath the arches of Moore's garage, and illuminated by EL wire and back lighting. At the base of the installation is a red LED rope, emphasizing the reality of the practice of redlining.